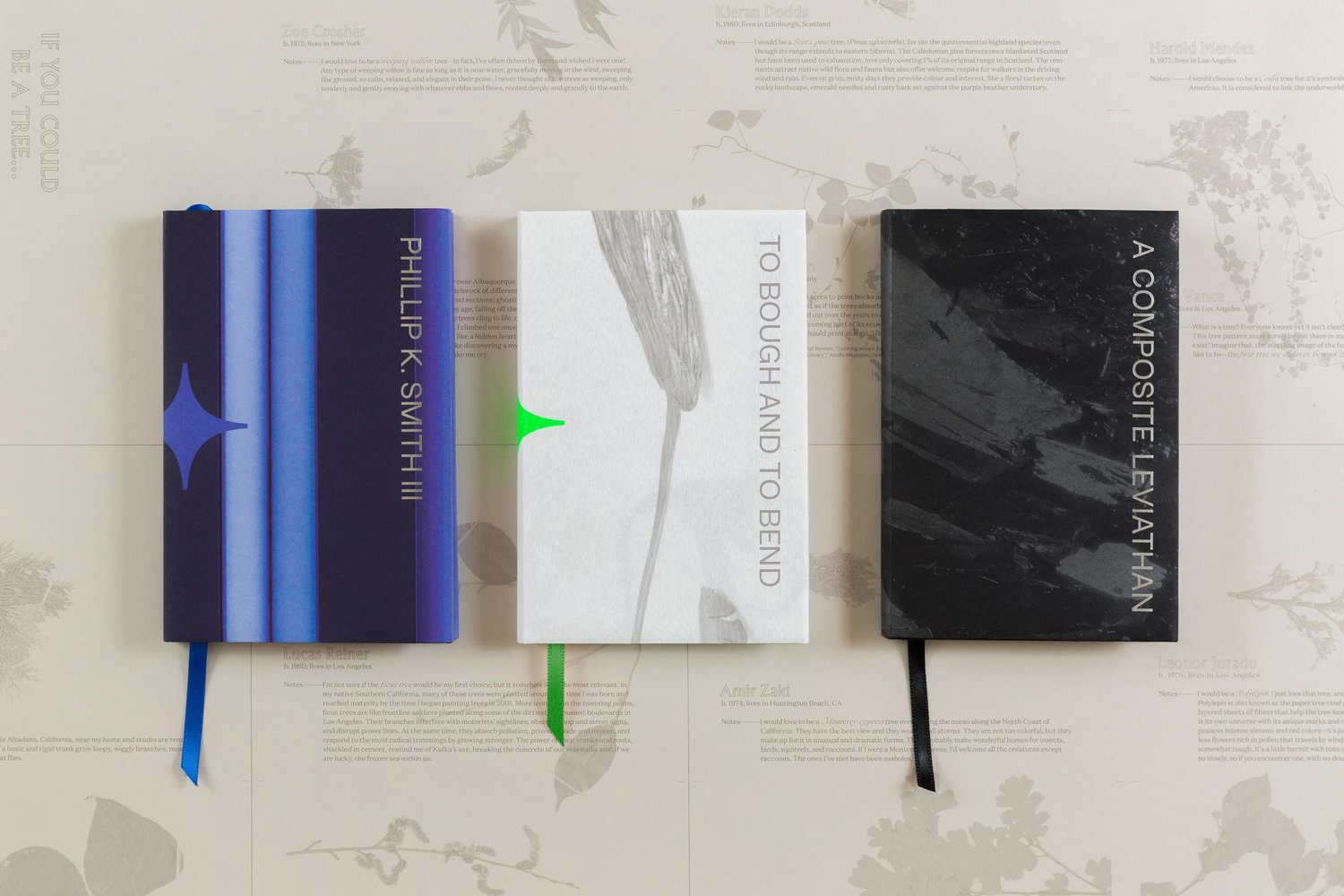 All of Bridge Projects' exhibitions are accompanied by a richly designed catalogue by Content Object. Inspired by handheld prayer books found in religions around the world, the books are smaller than many catalogues, a deliberate choice to evoke humility and the intimacy of reflecting on art, spirituality, and religious traditions.
Featuring:
Phillip K. Smith III: 10 Columns
To Bough and To Bend
A Composite Leviathan
While regularly priced at $90 for the set, you can purchase this book bundle for $70 for the holidays.
Photo: Ian Byers-Gamber for Content/Object.