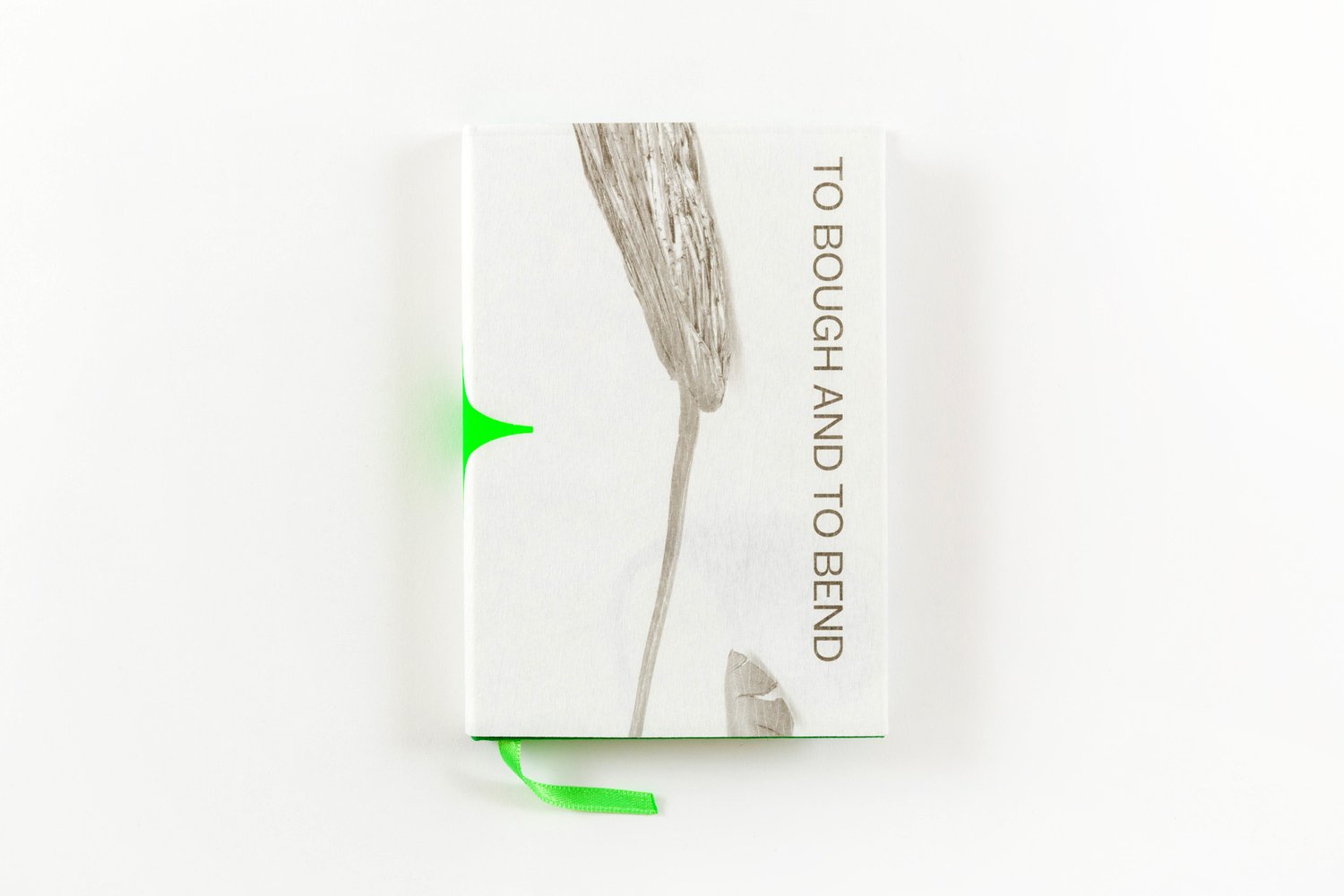 Catalogue to accompany Bridge Projects' group exhibition: "To Bough and To Bend" featuring artists Robert Adams, Miya Ando, Charles Burchfield, Pamela Burgess, Daniel Cheek, Zoe Crosher, Gil Delindro, Kieran Dodds, Chris Garofalo, Ken Gonzales-Day, Todd Gray, Tim Hawkinson, Leonor Jurado, Kazuo Kadonaga, Corita Kent, Siobhan McDonald, Ralph Eugene Meatyard, Jarrett Mellenbruch, Harold Mendez, Billy Joe Miller and Nathan Weick, Ahram Park, Kate Parsons, Katie Paterson, Heather Rasmussen, Lucas Reiner, Ben Sanders, Tal Shochat, Ben Vance, Ellen Wagener, Patty Wickman and Amir Zaki.
Includes curatorial essays by Alejandro Figueredo Diaz-Perera, Cara Megan Lewis, Vicki Phung Smith, Linnéa Gabriella Spransy Neuss, and Michael Wright.
Photos: Ian Byers-Gamber for Content/Object.