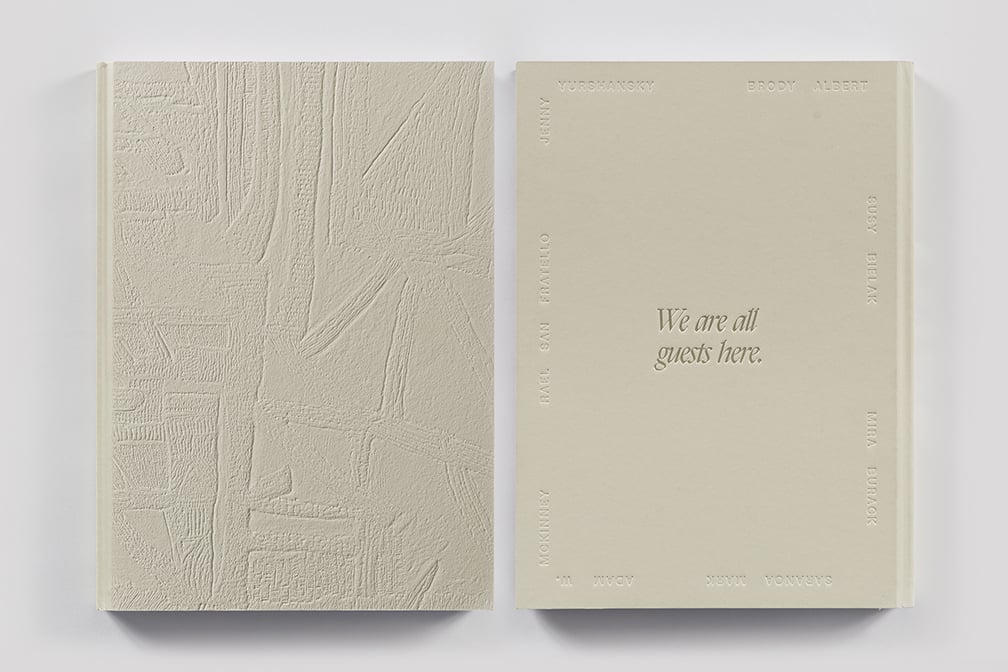 Catalogue accompanying Bridge Projects' group exhibition: "We are all guests here." featuring artists: Brody Albert, Susy Bielak, Mira Burack, Rael San Fratello, SaraNoa Mark, Adam W. McKinney, and Jenny Yurshansky.
Designed by the award-winning studio Content Object, the book features color plates of the exhibition's seven newly-commissioned art installations. Accompanying the image plates are artists' conversations in response to their installations, essays by Ben Schachter, an ekphrastic poem by Susy Bielak and Fred Schmalz, and much more.
Photos: Ian Byers-Gamber for Content/Object.